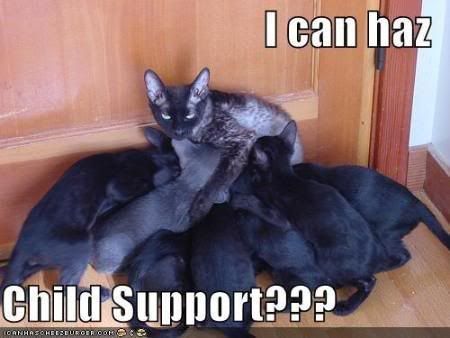 Hello all,
I woke up this morning after a pleasant 9 hours in bed, to check my Twitter feed and find I'm being followed by @sudocremtube. I really don't know how to react to this piece of information (other than something between curiosity and indifference) so I thought I'd check on a blog post I've been quite interested in to see if there were any developments.
There are a few reasons I was particularly interested in it initially: The first is that I was at TAM London as part of their volunteer crew, and the second is that I've met both Martin and Gimpy and get on quite well with both, so it is fascinating to read them arguing about things I'm directly involved in.  Also, that a few of my friends have also commented on it, either as people who went there or not, makes it all the more exciting – no matter what opinions we hold, we care enough to put them into writing, and I think that's really important.
Frank Swain (aka @SciencePunk) gave a really pivotal talk at Westminster Skeptics a few months ago (a rough transcript can be found here) in which he discusses the rise of skepticism in the UK and possible directions for improvement. One of the things he covered was something I briefly mentioned in a blog post back in February after 10:23. I received a fair bit of hate mail from people who accused me of trying to prevent people caring for their children, being paid to take part by some multi-billion pound pharmaceutical company, or bizarrely for being an attention seeker. Moi? Jokes aside, I was pretty upset by these criticisms because they had no evidence to support their accusations (except the attention seeking, which I'm pretty loud about) and seemed to just be out to put me down using emotional blackmail – one woman even threatened to call the police or any authority who'd listen, because I wrote about children who'd been innocent victims of their parents prejudice (?) against medicine.
If it's smug of me to point out that my opinions have been formed after talking to doctors and nurses and scientists and science writers and lawyers and investigative journalists about the evidence in favour of whatever it is I blog and talk about, then yeah, I'm pretty glad to be called out on it. If the best available minds on the subject tell me "That is pretty much the case, chiropractic won't do squat for your asthma," then I'm going to take their word for it, and be proud that I did my best to go to as many useful sources as possible to avoid being  misinformed. My mum happens to be a massage therapist, and a few of her friends are well into CAM, and can generally point me in the direction of someone trained to speak to annoying naysayers like me. I don't just stick to my little skeptics clique, believe it or not.
After Frank's talk, I received several emails and phone calls from other Skeptics in the Pub organisers about what to do  about the lack of ethnic minorities and women in regular attendance. I've blogged about it a few times and I'm a girl on the swarthy side  so perhaps I should be an expert, but honestly, I don't know what to tell my white male colleagues. There isn't a big conspiracy to keep black and asian people out of the pub, really there isn't.
If  Skeptics in the Pub is divisive, insular, smug (but not "proud of our achievements"?) or unfriendly towards women, ethnic minorities, children, or anyone else who isn't a white middle class bloke, then please, please stop bitching about it and get off your arse to do something about it. Ladies Who Do Skepticism did that, Reclaim The Pub did that (which is about to be taken over by the fabulous Georgie), The Pod Delusion did that, and there's no reason why you can't too.
Nobody is stopping you from setting up a lunchtime group for young mum's who can get together in your local cafe, town hall conference room, even church or community hall. No one can prevent you from setting up a forum for black atheists. If you want to start up a Skeptics Disco, I'll recommend a long list of bands and acts who'll happily play for free (or the cost of a pint). And if these ideas are lame, then come up with something better, something that you'd want to go to, because the chances are that you're not alone.
Ed 25th October 2010: Since writing this, Alom Shaha has been in touch with me about a project that we will be working on together over the next few months. Watch this space!
If anyone has any ideas for things they'd like to organise but don't know how to, please get in touch, I will be happy to help :-)